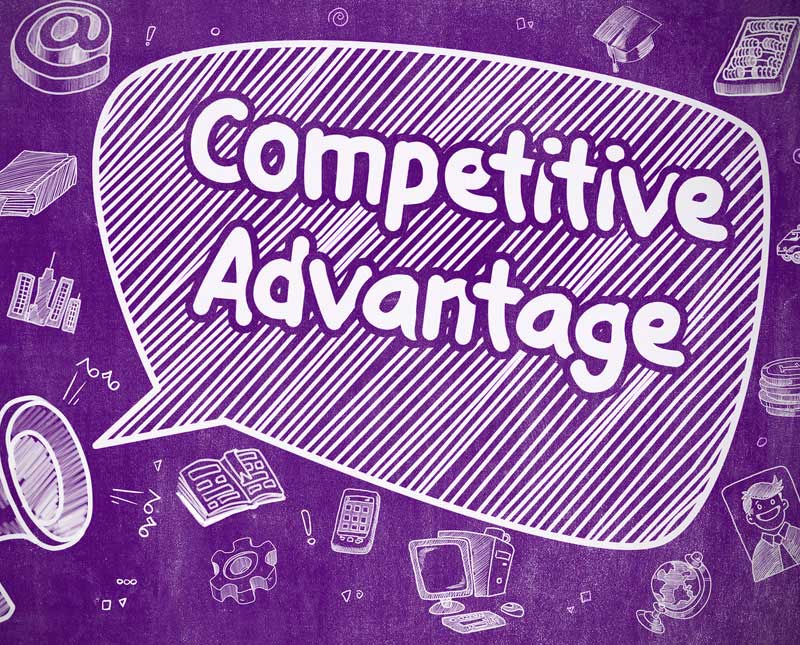 Startup businesses, who are also website owners, need to keep up with their competitors. If not, they need to be one step ahead of them in terms of customers' services, which includes Live Chat Agents.
Nowadays, website owners recognize the importance of having Live Chat Agents to represent them and their companies as part of improving their customers' services.
So to speak, Live Chat Agents are skilled and well trained individuals who receive first hand subjective information directly from customers on a website.
They represent the company without compromising the customers' rights. Through this, Startup businesses, like any other businesses, will have a better introduction to their target market. Hence, starts a better connection with their customers.
Here are top 10 Values of Live Chat Agents for Startup Businesses:
1. Providing an option to Live Chat with an Agent gives a good impression to webpage visitors.
It attracts website visitors when they see that Live Chat is an option. With just one click of a button, their questions will be answered by a real person in real time.
2. The customers want validity and they need to feel secured about the information they see to believe in it.
Live Chat Agents help Startup Businesses capture the customers' trust. And it can only be possible by connecting them with real people through Live Chat. Their concerns about the products, payments, and similar aspects will be clarified.
3. It's a faster way to assist customers' inquiries and concerns.
In real time, Live Chat Agents help customers get the answer to their questions as fast as they can. The Live Chat agents are expected to be time efficient. In this way, more customers will be assisted and the higher sales they get.
4. Live Chatting provides a better option to customers who are not comfortable in speaking or talking in a specific language.
Live Chat Agents are required to communicate using the specified language, the most common or standard is the English language. As compared to Live Calls in customers' services, Live Chat is a better and a much easier option to customers who are having hard time pronouncing English words.
In some cases, customers tend to use a translation tool online and then copy and paste it on the chat box. In that way, they'll be able to express themselves at least without being misheard.
5. The webpage is a map and the Live Chat Agents act as the guides.
It is quite common to find some websites not very user friendly. For Startup businesses, it's normal if customers find it difficult to navigate on a website, especially if the website visitors are not computer savvy.
If that is so, Live Chat Agents are always ready to guide the customers. And to eventually close the deal or get the business done.
6. Live Chat Agents submit reports.
Each conversation on Live Chat needs to be wrapped up, and then sent as a report. Gathered reports will be evaluated to increase sales, and to further improve customers' services.
7. It provides a personalized service to improve the website.
It allows customers to be themselves, to have fun. They can be happier customers because of the Live Chat Agents. Customers' and website visitors' preferences and behaviors will be monitored.
An improved website will provide varieties of whatever products it can offer depending on the target market. It will be categorized properly, so that prices will be more competitive and reasonable.
People like it when they have more options; hence, more options will be provided such as in payments, deliveries, and even in customers' service.
If there's an option to make personal accounts on a website, customers will rejoice over the setting option and even share it on their social media accounts. The more online shares – the better.
8. More customers are handled by using tools and applications.
Live Chat Agents can handle or chat with multiple customers all at the same time, or simultaneously with the help of their tools and applications. It will be easier for them to come up with a better and a faster resolution, if categories will be provided prior to the chat inquiry.
It is better if there will be an option for the customers to select among the categories. Live Chat Agents can use templates or prepared responses for specific concerns, and for simple or common questions.
9. What the customers have to say about the Live Chat is important.
The customers' feedback about the service is needed, to know if the representatives are effective.
If they were able to address the customers' concern, usually a feedback will be provided through a survey about customers' satisfaction; the customers will rate the service highly, if their problems were solved.
If not, they will have to talk to an Agent again, which will be more inconvenient for them. The goal of customers' service is to lessen the customers' effort and to prevent any inconvenience, as much as possible.
The customers should feel that their concerns were heard and they were taken care in the best way possible.
A feedback will also reflect if ever an agent did not do his or her best, or if in some cases he or she became unprofessional or rude to customers.
Live Chat Agents represent the company. Agents are representatives of the company, so they have to be professional at all times. They are the company, and any misinformation or rude behavior they do would be destroying the image of the company.
10. A workplace for Live Chatting is easier to create and is cost-effective.
As compared to old styles of customer service, such as phone calls, Live Chatting does not require high cost equipment, or devices like Avaya phones and headsets.
Good working headsets are usually expensive; especially those noise cancelling or noise blocking types.
Conclusion
Each type of business has a protocol that they have to follow when hiring Live Chat Agents. Suffice to say that the values of Live Agents to startup businesses can vary at some point in the process. This is because each business has a certain focus that Agents must consider.
Whatever startup business you have, be sure to learn how you can make the most out of your Live Chat Agents. Their success is your success, as well.