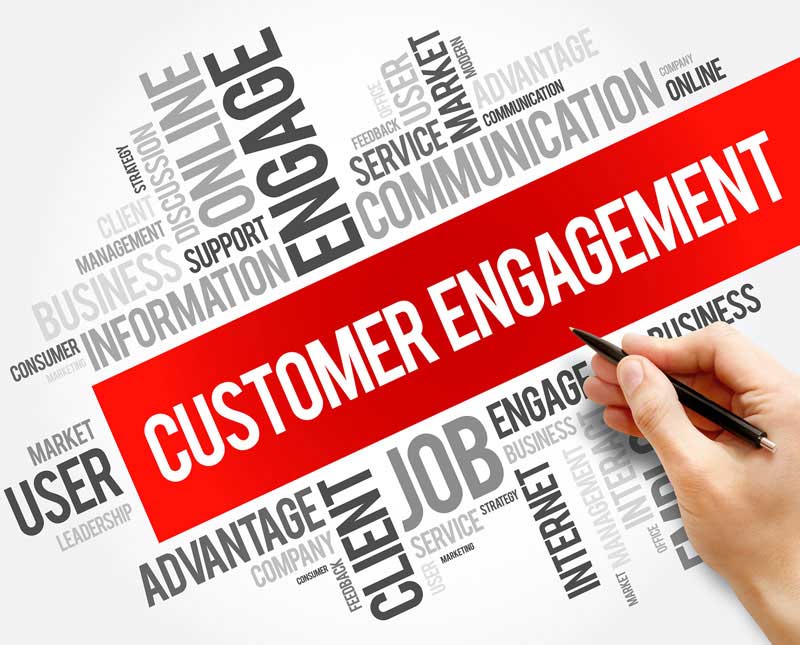 The introduction of digital professional services ushered in a revolutionary phenomenon that drew millions of people around the world to rely heavily on online professional services.
With the increasing number of people patronizing online professional services comes the demand for excellent service. Customers demand the best and expect quick assistance.
The worldwide online spread of professional services triggered intense competition among professionals. Services were scaled up and continue to improve as professionals tried to outdo each other's services.
Professional websites mushroomed as professional services assumed a niche in the digital market. Websites promised world class services coupled with discounts and freebies intended to draw the crowd.
But most took for granted the inclusion of Live Chat Agents. Installing a Live Chat and hiring Live Agents on your website have its own gains.
The succeeding discussion talks of the benefits of providing a Live Chat option to your website:
#1 – Cuts down on response time
Service providers cut down on response time. When the time saved is monetized it could add up to several thousand savings that can be used for other important investment prospects you have in mind.
Let your customers feel like royalty with your automatic and instant assistance. People hate queuing for so long to avail of services. When you delay services, visitors feel you are not treating them well.
A great service factors in the time people have to wait to be assisted. Excellent service providers do not make their clients wait. If you want to become a famous customer service provider, you have to hire Live Agents on your website. You have to install a Live Chat service to make it big online.
#2 – Nurtures loyalty
Customers keep visiting your site if you treated them well during their first-time experience with you. One crucial instrument in building loyalty is by warmly receiving your customers through your Live Chat Agents.
There is nothing better than talking to a real person when shopping. Customers feel important when they are being assisted. These customer care practices keep customers coming back every time. Live Chat Agents build rapport between you and your visitor that may lead to loyalty over time.
#3 – Scaled-up Services
Live Chat Agents on your website upgraded your services. The addition of a Live Chat on the website made it easier for customers to ask about a product. He gets his queries answered and attended to in minutes. If your site lacks a Live Chat option, it may take days before customer questions are responded to.
With Live Chat Agents, you have provided convenience to your customers. They need not spend money to call you and no need for them to wait long or queue to be attended to. The Live Chat Agents are available 365 days on a 24/7 schedule.
#4 – Easy installation
Setting up a Live Chat is easy. If you are not a computer savvy person, don't worry, because the company can install the Live Chat application for free.
#5 – easy accesses to analytics
With a Live Chat option on your website, you have access to reports and chats. It gives you first-hand information of what your customers require, the number of visitors and other relevant information. You can do your own monitoring of the movements in your website through the Live Agents.
#6 – Makes you a stand-out service provider
The presence of Live Chat Agents on your website separates you from other service providers. Although most professionals are using websites to market their services, many have still not used Live Chats.
With a Live Chat Agents service, you prove that you have the ability to provide what your customer needs to guarantee customer satisfaction. Thus, you are definitely ahead from the rest, in terms of instant assistance for your visitors.
This means you get more customers and more sales.
#7 – You have a chance for a wider market
Live Agents have been proven to increase traffic and widen the website's market. You can reach anyone around the globe and offer your services. You are not limited to people in your area but you can draw people from all over the globe. Visitors that experienced your Live Agents services would act as your mouth piece. They may share your excellent services to prospective clients in the social media.
Your customers become your agents as they spread the word in the Internet. Remember social media is a powerful tool for marketing.
#8 – More efficient than telephone calls
Telephone calls limit you to one client at a time. If you have several clients in queue, you will be spending more time dealing with them because you have to talk to each one of them.
Although teleconferencing is available, you cannot address all the concerns of the teleconferencing participants in one go. Unlike Live Chats, the Agent will screen them first, and then you can talk only to positive lead conversions. In Live Chat, the Agent can talk to 2 or more people through separate chat windows.
#9 – Reinvent your website regularly
Innovate ideas to improve your website and one of this is introducing the Live Chat service into your website. Knowing the benefits of Live Chat Agents on sites, your customers will flock to your site for your services, when they learn that you have installed a Live Chat on your website.
The next time, you can enhance your Live Chat service with the addition of a feature. You can draw more people to your site with a regular introduction of new things.
Adding Live Agents to your website will boost your services to the peak and engage your customers using your professional expertise. It will ensure a tremendous increase in the number of people needing your services.
Live Chat Agents are needed for professionals wanting to gain more clients. Hopefully, these tips can help you in making your presence felt in the social media arena. You can find your niche in the international community and widen your network. The benefits of having Live Chat Agents on your website are numerous, you should explore it while you can.