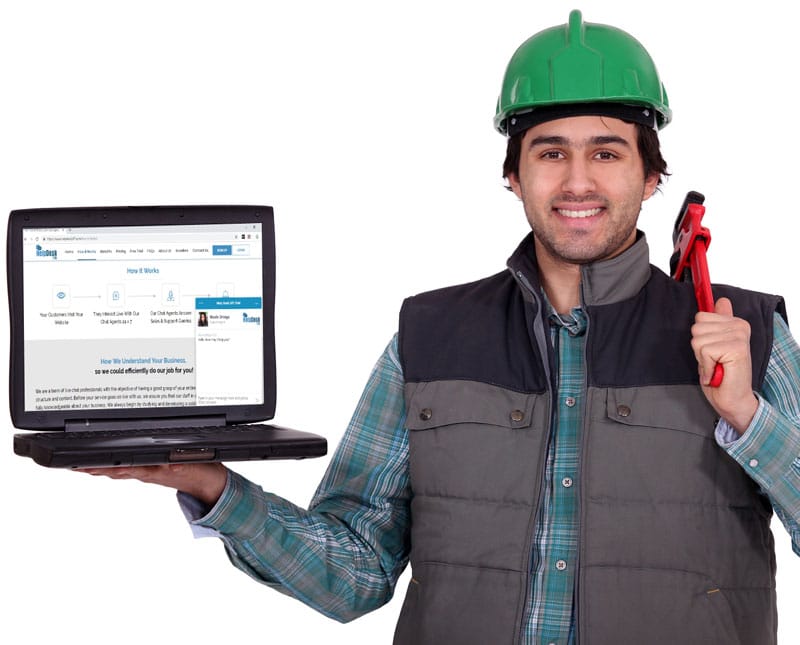 Gregory was a struggling plumber who could barely make both ends meet. Few people knew of his services because he didn't have the money to pay the expensive advertising fees on the local newspapers, on TV and on the radio.
One Monday morning, he met his classmate and best friend, Georgia. She was a stay at home mom, who had turned to blogging as a part-time job.
"Hey, how you doin'?" Georgia hugged Gregory tightly. "How are Maggie and the kids?"
"Hi," Gregory responded, his face lighted up but his shoulders were drooping, "they're good. They're good."
"You're still doing plumbing?" her voice was incredulous. "Do you earn enough?"
"Plumbing is the only task I can do right," he replied, somewhat angry. "I don't earn enough, but we do survive."
They decided to talk more and proceeded to the nearby diner for some snacks. They reminisced about the good old days when they were still kids, without any care in the world.
"I miss those days," Georgia uttered poignantly. Then her voice peaked, "You know what I'm busy with these days? Blogging. I'm paid for guest blogging on other sites."
Gregory was impressed. Georgia was doing what she loved most – writing, and getting paid for it.
"That's great!" was all that he could say.
Then Georgia suddenly grasped his arm. "I have an incredible idea," she almost stuttered in her excitement. "Let's create a website for your business."
Gregory was stoked up with the prospects of growing his business online. "Would you teach me how?" he asked her, his voice raised a note higher. He didn't know much about computers.
"Yeah, I could. Let's do it now, while I have my lap top with me," she intoned joyfully.
So, they set up his website. Georgia explained to Gregory that they have to buy a domain name and hosting services. But he didn't have the money.
"We can create a free site with blogger. But, I don't think that would be very helpful," she said, matter-of-factly.
"Hmmm…, let me see…," she tapped the lap top keys. "Let's do it this way, for now, I'll pay for your domain name and hosting fees. You will have to pay the hosting fees next month. and the domain name next year."
"Would that be okay for you? I will pay you back when I earn more," Gregory appreciated her sincere help.
"No problem. Let's get you going. What are friends for?" Georgia nudged him playfully.
So, they set up his plumbing website and Georgia helped him with the details. After an hour, they were done.
"There you go," Georgia triumphantly declared. "But your site won't be visible yet online until the hosting has been resolved."
Gregory thanked her and he felt a new-found hope seeping back into his soul. This is it, he thought. Why haven't I thought of this before?
Gregory's website went online after 42 hours and he was delighted that he can now advertise his services for $30. He intended to pay her back when work increased.
However, after a month, much to his dismay, he had only done 2 plumbing services. And he missed a 3rd one, when he went out to buy groceries. It was not as good as he had hoped it would be.
People wanted their repair done quickly. He wanted to talk to Georgia.
Georgia had transferred to another town and they only communicated through chat and calls. "You have missed the 3rd client?" Georgia sounded irked.
"Maggie's working too, you know…," he grunted.
Georgia was silent at the other end of the line.
"What about installing a Live Chat App?" she suggested, thrilled at the idea.
"What could it do for me?"
"Well, for one, the Chat Agents can answer the questions of your website visitors, while you're doing some personal errands. Visitors want their questions answered, pronto."
"That's great! But how much would it costs?" Gregory went back to being hopeful.
"Good news, Help Desk 247 is providing a 15-day trial period. You can let the Live Agents talk to your visitors, and you can test the Live Chat app on your website too. See how it goes from there," Georgia informed him.
"That sounds wonderful, but what if it doesn't work?"
"Don't worry, you can discontinue it anytime you want to. No questions asked."
"Wow, that's incredible," Gregory grinned.
"Yes, it is. Reportedly, their Chat Agents are competent professionals, so they can handle your website visitors efficiently."
"How much would I be paying, if I decide to continue their services?" he asked, eagerly.
"It's not really expensive. There are various rates you can choose from. The cheapest is $99 per month."
"Oh, isn't that quite expensive?" Gregory was computing from his previous monthly income.
"Not so, my dear friend," she enthused. "Look, if you use the Live Chat Agents, you'd be sure to gain more visitors and potential customers. You'd be earning more. You can even sell plumbing materials on your website. What's $99, when you would be earning triple or more because of it?"
Gregory realized Georgia was right. If his monthly earning was increased significantly, he wouldn't have any problem paying the $99. He would be spending way more than that if he advertises, anyway.
"You can visit their website to know more, https://www.chatagents.com," Georgia was in a hurry because she was going out with her mom. "Hey, I gotta go. Visit the site and sign up for the free trial, okay? Talk to you later."
Gregory did as his best friend suggested.
Fast forward.
Gregory's website slowly became popular as visitors turned into customers. The amiable and well trained Live Chat agents contributed significantly to the website's success.
In addition, he earned excellent reviews from his customers because of his reliable and quick services. He also branched out by selling plumbing devices and materials on his website.
His monthly earnings increased five-fold. He no longer was a 'poor' plumber but has become a successful plumber.
He plans to establish branches in other places. Of course, he would have to train people for that, but he is contented with how things turned out to be.
Are you in the same stage as Gregory when he first started using his website? If you are, you can follow his steps and become more successful in offering your services too. Engage your website visitors and gain additional customers through Live Chat Agents.