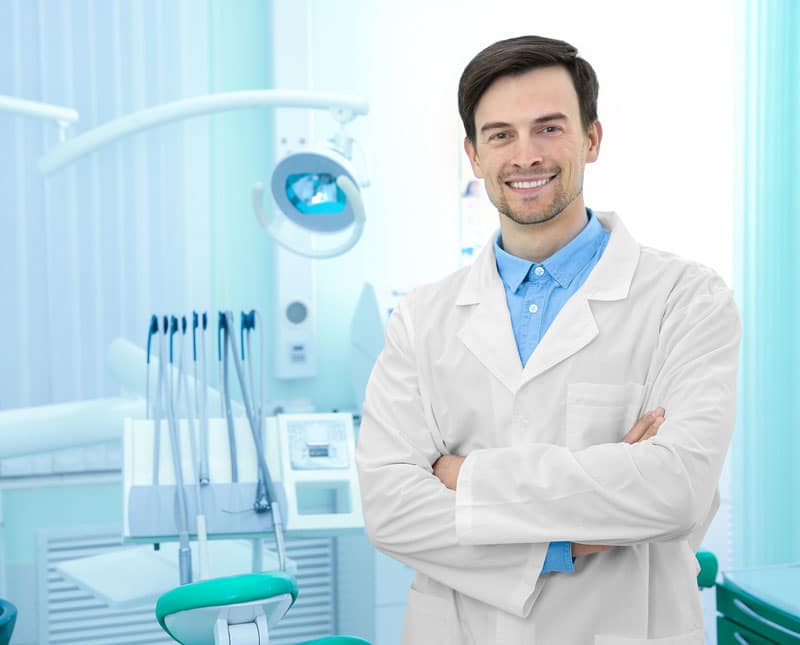 Kevin was a newly licensed dentist, who wanted to make it big in his respective profession. He was ready to take his chances and conquer the world. He had an indomitable spirit that refused to be cowed by fear and failure.
Thus, immediately after he graduated, he opened a small clinic near his home. His family was well-to-do, but he didn't want to rely on his parents. He was the only child but he wasn't spoiled. He grew up to be responsible and enterprising person.
Together with the opening of his clinic, he also created his website and posted all the necessary information about his services as a dentist. On his website, he also posted dental products for sale. He wanted to try all means to earn money.
He noticed though that somebody has to man the website 24 hours a day to receive prospective clients. He didn't want any of them leaving his site without doing anything. He wanted the visitors to convert by:
Signing up for his email advertisements
Purchasing at least 1 product or more
Scheduling a dental appointment
He had no idea how he could do that, so he researched online. He browsed the Internet for a few hours and found out about Live Chat Agents. This is worth a try he thought.
He signed up for the free trial offered by the Live Chat Agent's company; provided the information they needed; and went Live within 24 hours.
The Live Chat software was provided free by the company, and Kevin found out that the Agents had gone to work promptly. He was given a report at the end of the day without him asking; he was glad he had signed up the Agents.
Based on the chat's transcript, there were more potential clients asking for further information on certain dental products and procedures. He expected to receive additional good news in the following days to come. And he did.
After a week, the reports came in:
Website visitors had increased from two-digit numbers to three. From the previous 35 visitors per day, the visitors increased to 100 visitors at the end of the week.
There were 5 purchases of various dental products.
There were 2 dental appointments for different dental procedures (1 for general cleaning and 1 for tooth extraction).
10 visitors signed up for the email list.
It may not be a phenomenal record for big time online money makers, but for Kevin, it was. He had never had that type of visitor engagement before.
He commended the Live Chat Agents and informed them that he wanted the records to gain ground as the days wore on.
The Live Chat Agents managed and manned his online visitors, giving him time to attend to his offline dental appointments. The Agents also did the following:
Motivated visitors to purchase products and avail of the dental services through appointments
Encouraged visitors to browse more, if they are just passing through
Explained to visitors the advantage of signing up for the email list
Engage the visitors as soon as they accessed the website
Kevin's clients/patients grew every day, until there were patients who had to wait for a few days to obtain their dental appointments.
The website's visitors doubled as Kevin wanted. Kevin surmised that it would triple, for sure, after 6 months. He gave himself a lot of allowance to achieve that goal.
There were visitors all over the world, but they couldn't presumably schedule a dental procedure because of distance. Instead, they have bought some of Kevin's products, such as oral hygiene products and similar items.
The Agents were friendly, dedicated and had explained well the advantages of the products to visitors that they were encouraged to buy them.
There was one patient, who traveled a few miles just to have a root canal done. She was impressed by the raving reviews of Kevin's clients. She had bad experiences with her local dentists, so she was willing to travel to Kevin's clinic to have her teeth done.
It was a truly gratifying experience for Kevin. He had achieved his goal of boosting his income, while helping people in the process.
He had passed on the good news to his friends; he wanted them to fulfill their dreams too, just as he had. Money isn't everything, but it's perfect if you have money, while doing the best for your clients.
To his friends, Kevin emphasized the value of Live Chat Agents to his success. These are the advantages he gained.
He had freedom to do more important things than managing his website.
Money was coming in but he was not stressed in finding clients.
No one lives his website unsatisfied, whether they became clients or not. The Agents ensured that they are satisfied before they leave.
The visitors can obtain a transcript of their conversations with the Live Chat Agent.
He can go on vacation and his offline clinic schedules and online schedules are still in sync.
He can monitor all that's going on, no matter where he is.
Some dental product companies wanted to advertise on his website, but he was still deciding on what to do. That would mean more income.
He can inform the Agents what he want done, and they will comply.
He can communicate his preferences to the Agents and they would take note of them.
He was the boss. His Agents are his employees, so they represent the face of the company.
Conclusion
Kevin's story can be duplicated, if you have the right goals and the dedication to fulfill them. Not all experiences would be identical. However, if you're a dentist wanting to expand your clients and earn additional income, you have to utilize all possible means to achieve your goal.
One of them is to enlist the assistance of Live Chat Agents. These are professionally trained staff, which can make a humongous difference in your experience as a website owner. Allow them to assist you and you would increase your chances of attaining your goals.