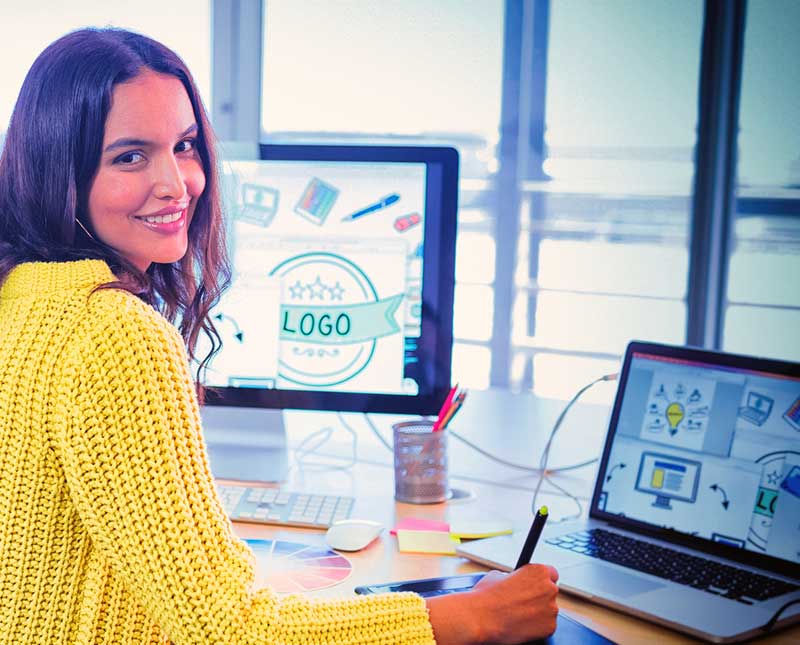 You're a talented graphic designer with a beautifully designed website of your own. You're proud of your website because it's unique and you have designed it personally.
What more, your website is user-friendly and attractive, so online surfers are drawn to it, even when they're not in search of graphic designers. Perhaps, you're earning tons of money from your site. If you are – that's wonderful!
But do you know that you can still maximize your earnings? Yessiree, you can. Here's how you can do that.
I'm not saying this to get you to buy my products. I'm telling you this because I sincerely want you to obtain as much as you can from your online venture.
So here goes:
First, let me ask you a few questions:
Are you able to monitor your website visitors 24/7? Do you want to monitor and manage your website 24/7?
Do you want to be able to respond instantly to the questions of your website visitors?
If your answer is "yes" to all of these questions, then here's a tip. You would be able to do all these by simply hiring Live Chat Agents. Yes, the answer to these questions is to enlist the help of Live Chat Agents.
Oops, don't turn negative and say: "I thought so. You're selling me something."
I'm not selling you anything. I'm helping you earn more for your services. Didn't you answer "yes" to all of the questions above? If these can be done, then wouldn't that be good for you?
So, what's keeping you from hiring Live Chat Agents?
The cost? Well, it's not that expensive – for a service that could double your income or, at least, increase it a few more bucks.
If you don't want to invest even a small amount of your money, then you can at least give it a try. Many Live Chat Agent providers offer 15-day trials – free of charge. So, you can sign up without spending a cent, and try it before rendering your judgment.
Don't worry. If after 15 days and you're not satisfied with the services, then you can always cancel your subscription, without questions asked. That's how confident the chat service providers are, there's a money-back guarantee to the services they offer.
Now, if you want to continue with the Live Chat Agents out of your own volition, the charges are affordable, and there are many packages you can choose from. Generally, the contract is renewed every month.
Hence, it's easy to discontinue if you want to. No problem.
So, there you are, it's your choice now, whether to sign up or not. But, it would be regrettable if you miss this chance to increase your income.
To explain more of how Live Chat Agents can help you, here's how the process occurs.
#1 – You sign up for the free trial
#2 – A dedicated account manager is assigned to you
#3 – The account manager will contact you to know about the services or products you offer. You have to provide him the information that you would want your website visitors to know.
#4 – The account manager trains the Live Chat Agents about your products and services. Take note they are already trained in dealing with online users.
#5 – Afterwards, the Live Chat software is installed for free.
#6 – Then the Live Chat Agent goes live online. They will respond to the questions of your website visitors, and attend to any of their concerns.
The Live Chat Agents will also:
Act as your website's information desk. You can go on vacation and you don't have to worry, because your Agents will man your website 24/7, greeting and replying to your clients' questions.
Act as your representatives. The Agents will answer questions about your services and explains what you can do for your clients. They are your representatives.
Act as your sales reps. The Agents will explain to your website's visitors the value of your products and the advantages they gain when they purchase the items or apps.
Act as the manager. The Agents will manage your website like a pro, seeing to it that all visitors leave the website with a positive experience.
Aside from these roles mentioned, the Live Chat Agent or the trainer will be reporting to you as often as you want to update you about your website's happenings.
You don't have to worry about attending to your new clients, and just create brilliant graphic designs for your clients who had already availed of your skills. In between, you can hop to your favorite island and take your much-needed vacation.
It would be an incredible life, right? But, are you still hesitating to sign up?
What if I tell you that your Live Chat Agent will almost always tend to increase your conversion rate and your website visitors? Surely, there will be an increase in the number of your clients too.
If the number of your clients increases, so will your conversion rates, and your income, as well.
It's a domino effect, which you're familiar with, and that's how the magic works. As the cliché goes; "You have nothing to lose but everything to gain."
In addition, no matter what happens, you won't regret following this advice because you will benefit in the end.
Conclusion
You're a competent freelance graphic designer that the world must know about. Use your talent not only for your local clients but also for the international community.
Share your brilliance with the world; earn a name for yourself in the international community, while making big money. Wouldn't that be a perfect goal for you?
So, dare to venture out of your comfort zone and discover more ways to boost your income.
This time enlist the assistance of Live Chat Agents and see where it will take you. Your skills should be shared and, simultaneously, bring you income.
It would also be a rewarding experience for you because there's no better teacher than experience.