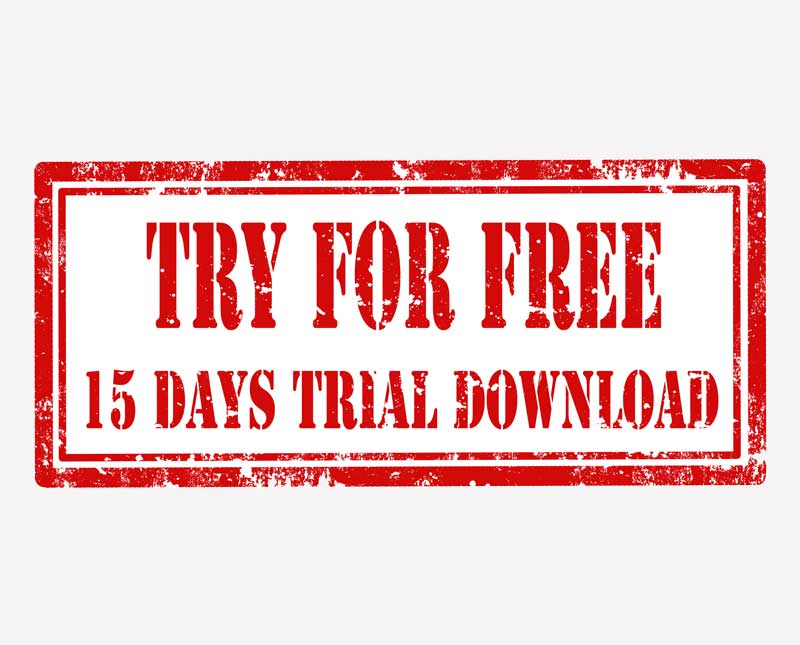 Here's superb news for website owners: a free 15-day trial Live Chat Service is now offered online for you. Not all chat services provide this bonus. It's a rare opportunity provided by Help Desk 247 that you shouldn't miss.
Why?
Because of the various incredible reasons that you can achieve; all the good things about your site will increase such as:
1. Increased lead conversions
Researchers have found out that websites with Live Chat Agents gained more lead conversions. These were attributed to the quick response time of the Agents to the website's visitors.
The response time is within seconds. So, the accommodating and highly-skilled Agents were able to sustain the visitors' interest until conversion took place.
Without the Agents, the lead conversions wouldn't have happened so easily. Surfers don't want to waste time and be inconvenienced. They want instant answers to their queries.
2. Increased sales
Due to the successful conversions, sales would definitely increase. The increase would surely coincide with the installation of the Live Chat App on your website. The Agents would act as your sales agents, motivating people to try your services.
Their friendly and helpful stance would convert potential clients into actual customers. People would most likely buy from someone who is friendly than from a website that is unwelcoming.
3. Increased website traffic
With the addition of a Live Chat Box, your website traffic would certainly increase. This is because online surfers want to interact with real people on the website. Visitors will tend to return and invite their friends over.
4. Increased visitors engagement on the website
Your visitors won't just browse your website but will explore it because the Chat Agents would engage them in a conversation to learn more about what they're looking for. The Agents' conversational skills would encourage the visitors to open up and stay on the site to know more about the services.
5. Increased Page Rank
Google will notice your website's increasing traffic and will reward you by increasing your Page Rank. The other factors contributing to your PR are quality content, popular websites linking back to you, and regularity of your posting.
Content is still king. Thus, don't rely on the Agents alone. You have to do your part in making sure that you're using only quality content and that you post regularly.
If you post regularly, the Search Engines will take note of that and would crawl your site regularly as well.
6. Increased website authority
With the help of your Live Agents, you can increase your website authority. When your website traffic increases, everything follows. Your sales increase, the popularity of your website increases, and your website authority increases as well.
This is due to the fact that other established websites would like to link to your site. Consequently, you can post the links too on your social media accounts. This would expose your website to your online friends. The more exposure your website has, the more it could gain its website authority.
It's through this way that your website's authority is increased.
7. Increased online integrity
When your website has generated enough traffic, and its authority has increased, your online integrity will increase as well. With the help of the Live Chat Agents, your website is now known to a number of Netizens.
You have to take care of your website's online integrity because it can vanish swiftly if you don't deliver the goods or services as advertised.
8. Increased Search Engines' RP rank
Your website's rank in the Search Engines' Result Pages would eventually increase too. Google and Yahoo and other engines will constantly crawl your pages, so that your links would appear on the upper half of the Result Pages.
The increased RP rank will allow your website's links to be clearly visible to online surfers. Thus, the chance of your links being clicked by surfers is increased. This will lead to more visitors on your site.
9. Decreased Bounce Rate
When your visitors stay longer in your website, they tend to browse more pages. This will decrease your Bounce Rate. Your visitors are no longer leaving your page as soon as they have arrived.
The presence of the Chat Agents has stopped the visitor from hopping and skipping to another site. This is one of the factors that contribute to your website's Page Rank.
Tips on the installation of the Live Chat software
Before the installation of the app, ascertain that you have talked to the dedicated account manager. This is to inform him/her about what your business is all about; how you want the Chat App to be customized and other concerns.From this information, the manager orients and trains the Live Chat Agents. This will allow them to have adequate knowledge about your business. This way they can answer the questions of your potential clients.
Remember to inform the Agents how, when and where they would contact you in case there are leads. It's wise to authorize someone to verify answers that may be difficult for the Agent to answer.That's why you have to provide all the vital information to the Agents beforehand, to avoid such incidents to occur.
Assess the monthly chat report to learn whether your Chat service is going the way you expected it to. After your evaluation you can inform the Chat Agents of your recommendations.
There are instances when the performance of the website takes place gradually. Be patient and persevere. Not all websites are the same. Find out what went wrong and go from there. But don't give up. You will eventually triumph in the end.
These are all the facts you need to know about installing a Live Chat App on your website. Be one of those bold entrepreneurs who want to experiment with new apps and new strategies.
You can move forward only when you are ready to embrace new innovations. Discover the superb benefits you can derive when you utilize a Live Chat service on your website.
Visit Help Desk 247 and learn more about their incredible services. You could avail of the free trial now and observe the wonderful things that would happen next to your website.