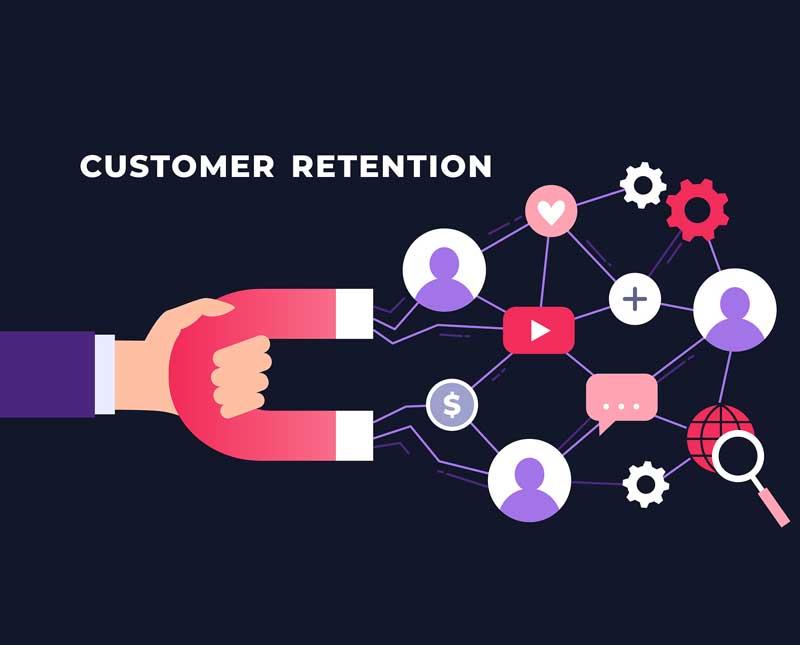 Do you often wonder why your sales don't increase on your website? Your website traffic is good, but your sales don't increase. This could indicate that your potential customers don't stay long enough to know more about your services. You have to act aggressively, or your visitors would vanish altogether.
Researchers have come out with a stunning discovery: websites with Live Chats sold services and products more significantly than those without.
This can be the reason behind the unsatisfactory performance of your website. So, the most plausible solution to the problem is to enlist the assistance of Live Chat Agents.
You can browse online to find Chat Agents, but with Help Desk 247 you have all you need in one place. Help Desk 247 can help you make this happen.
What are the perks you can gain from the Live Chat services of Help Desk 247? Take a look at the list, and judge for yourself.
1. A 15-day free trial period
You get to use the services of the Live Chat Agents for 15 days – without any charges. Any time that you want to discontinue the chat service, you can do so, without having to explain why. Just inform the company and the support staff will take it from there.
2. Free Live Chat app
The Live Chat Agents come with a Live Chat App or software, which is given – free of charge. You are supposed to purchase the software for your site. However, Help Desk provides it for free, with no extra charges.
3. Free installation
The Chat App will be installed on your website, also free of charge, for you to use immediately. Of course, you have to coordinate with the staff to inform them of your preferences before installation.
Aren't these good reasons enough for you to install the Live Chat app? You can read further to learn more about the other benefits you could gain.
4. Competent Live Chat Agents
Competent Live Chat Agents will man your website 24/7 or 8/5, depending on the type of plan you have selected. These Agents are well-trained to respond to the queries of your website visitors. They are friendly and accommodating.
Among their responsibilities are:
Monitoring the Live Chats and taking note of them for future evaluation
Answering the questions posted by visitors
Welcoming the visitors to the website
Acting as the website's information desk or help desk
Informing you immediately of leads through email or phone
Supplying the needed information to interested visitors
Motivating the visitors to stay more on your site
Assisting the visitors instantly
5. Unlimited chat
Once you have availed of the services, there's no limit to the number of chats that your website can generate. Regardless of the number of chats, you pay the same monthly fees for the specific service you have chosen.
6. Reasonable prices
Advertising your services through Google or Yahoo ads is quite expensive. You can use social media sites for free, but this won't guarantee you lead conversions or sales.
The best strategy is to create your own website and enlist inexpensive Chat services. On your website, you can display all the information you want your visitors to know about. You can also write unique posts that would describe your own products and services.
After the 15-day free trial, you could continue hiring Live Chat Agents for your own benefit.
You can choose from plans that are inexpensive and reasonable. For as low as $0.19 cents per hour (Standard Plan = $129 per month); you can avail of the Live Chat services.
The other three plans are $0.39 per hour ($99 a month), which is the basic plan; the $0.22 per hour (Advanced Plan = $149 per month); and the $0.29 per hour (Premium Plan = $199 per month).
You could start with the Basic Plan, and go from there; see how it pans out. As your customers increase, you can proceed to buy the Advanced Plan, or the Premium Plan.
7. There are no hidden costs
You don't have to worry about hidden costs because what is advertised is what you get. All cards are upfront. That's how Help Desk 247 believes in the reliability and efficiency of its services.
8. Contracts are on a monthly basis
This further confirms the trust the company has in its Chat services. There are no long contracts to bind you even when you no longer want the services. You can renew your contract monthly, and enjoy the benefits of the Live Chat services. With this arrangement you get the upper hand.
9. The Live Chat service will be customized according to your preferences
Obviously, you ought to consider the preferences of your website visitors too. Customization of the Chat Box in reference to your website's design and logo are done for Advanced and Premium Plans.
The Chat Agents would also be briefed on the most likely questions that your visitors would ask.
What are the questions that visitors often ask from the Agents? What information do the visitors want displayed?
Other questions would be:
Where do you want to display the Live Chat Box?
How often do you want to be notified of the leads? Instantly, every day, every other day, or once a week?
How would you want the notification delivered? Email or phone? At what time?
What Chat Box design do you want?
Do you have preferences for the Live Chat Agents?
10. Increased lead conversions and sales
As the Live Chat Agent engages the website's visitors more, lead conversions would increase, as well. Consequently, this will increase your sales too. There's a direct relationship between the three factors.
Thus, the primary goal of your Live Chat services would be attained – increased sales.
Never let your visitors leave again because no one was there on your website to attend to them. Hire Live Chat Agents now and start engaging your visitors. The more you delay from hiring them, the more money you lose.
Grab this chance now, and you won't regret it.