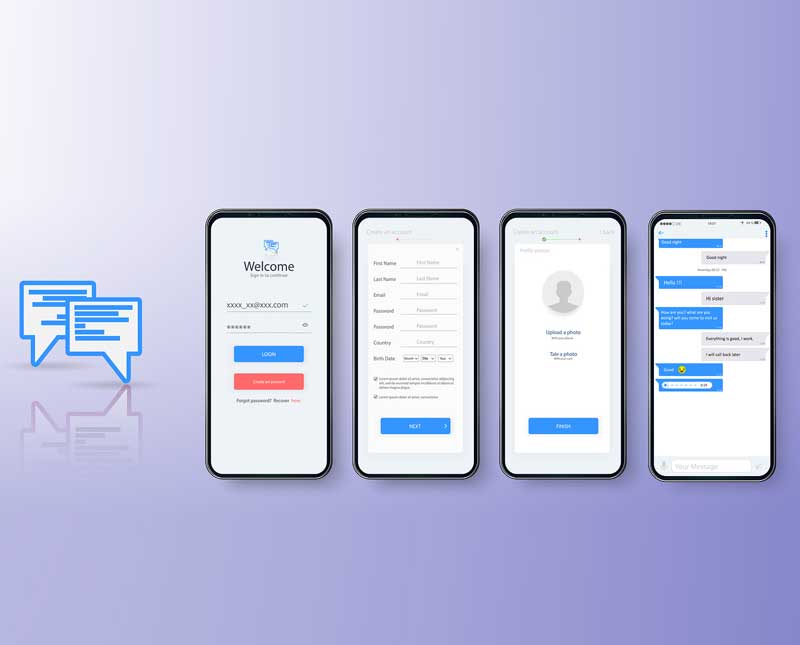 That's right! Don't let potential clients leave your website simply because you don't have someone to welcome and engage them about their needs.
It's not as expensive as you think. For as low as $0.19 cents per hour, you can now enlist the services of friendly, reliable and highly-skilled chat agents, and with these, a Live Chat App comes for free.
The Chat Agents would be there, 24/7, to reply instantly to any questions your visitors have. This way, you can increase the conversion of your visitors to actual customers. This would certainly increase your sales and reduce your bounce rate.
Smart entrepreneurs outsource Live Chat Agents, who would be responsible in replying to the questions of visitors on your website, and attending to their concerns. They would engage your visitors to maximize the potential of your business.
These are not the only perks you can get from this excellent Live Chat deal with chatagents.com/articles. You can test the app for 15 days, free of charge. In the event that you don't like it, you can discontinue the service, without questions asked.
Should you decide to use the app, Help Desk 247 will do it for you – for free.
Who would need this particular Live Chat services?
Anyone who has a website, but most especially those who below to the following categories:
Small to medium online entrepreneur
A professional starting his online company
A business entrepreneur wanting to boost sales
A website owner who wants to engage his visitors
Surely, you can benefit tremendously should you decide to use the Live Chat App properly.
To help you in this endeavor, here are steps you can follow:
#1 – Fill out the necessary form.
You fill out the necessary form on the website; nothing lengthy, just some basic information. Make sure you have provided the correct data.
#2 – Help Desk 247 will take it from there.
Your Live Chat Agents would provide the necessary support to your online customers. The chat is unlimited and the Live Chat app is installed – free of charge.
#3 – Live Chat Agents engage your website visitors.
High-skilled and elite Chat Agents will continue engaging your visitors; answering their questions and addressing their concerns, 24/7.
#4 – Every potential lead is reported to you promptly.
In cases of potential leads, these will be reported to you, ASAP. This way you can personally attend to them.
#5 – Transactions are finalized.
You can finalize your transactions with your customer. Ascertain that essential tasks are done correctly.
If you're still unconvinced, here are advantages you can gain from featuring a Live Chat app on your website.
Advantages of enlisting the services of Live Chat Agents:
1. Your website's bounce rate decreases.
The bounce rate reflects the percentage of visitors who left your website quickly, after viewing the landing page only. A decreased bounce rate indicates that your visitors have stayed longer on your website. It would most probably denote increased conversions and potential customers, as well.
2. Your sales would increase.
Because visitors are attended to promptly, this would increase the chances of your visitors turning into customers; thus, increasing your sales.
Visitors would continue browsing your website as they talk to the Live Chat Agent, which may lead to inquiries about your products or services.
3. Cost saving, because it's less expensive than ads.
Not all small businesses have Live Chat apps because of the wrong notion that it's expensive. The fact is that online ads are more expensive than Live Chat Agents. What you spend on ads, you can spend it on other vital aspects of your website. You have to try it to believe it.
4. You can multi-task.
With your Live Chat Agents being responsible for your website's visitors, you can now do other significant tasks, such as attending to your loyal customers, and evaluating your finances.
5. The service is round-the-clock.
There will always be an agent manning your website, 24 hours a day and seven days a week.
Thus, all your visitors who want to inquire about your services would be entertained by the reliable and competent Chat Agents.
There are still other advantages of adding a Live Chat App on your website. You would be surprised how an inexpensive and simple app could turn your website's business into a fast-growing enterprise.
Tips in enhancing your interaction with your website's visitors:
Provide a prompt way in which visitors can contact you – Your contact numbers and email address must be posted on your website prominently. Prospective customers want their concerns addressed quickly.
Respond to their questions individually and immediately – Individual responses must be done for the specific questions of your visitors.
Make them feel important – Treat your visitors as esteemed guests, whom, you value and respect.
Provide good alternatives based on their preferences – You must have a prepared alternative to respond to the preferences of your clients.
Provide what they want from your website – They choose and you provide. You may make suggestions but you must respect your customer's decision.
Interact with your buyers even after converting them to customers – This is crucial because by being concerned about them even after they paid you; reassures them that you truly care for them.
Hence, they will purchase your products or services again, and they will stay loyal to you.
Maintain a good relationship with all your visitors – No matter what the outcome will be, show respect and true concern for your visitors. Your sincerity and good behavior might become the key to converting them into your customers. The above-mentioned tips can be very well accomplished with the help of Live Chat Agents, who would perform most of these tasks. Work smartly by saving your time and money. You can do this by delegating appropriate tasks to your Live Chat Agents.Grab this rare opportunity now, and welcome the new era of apps and Internet developments to boost your sales. Don't be afraid to venture into new and more aggressive techniques of marketing your services and products.

Marketing techniques and times have changed, and so should you.